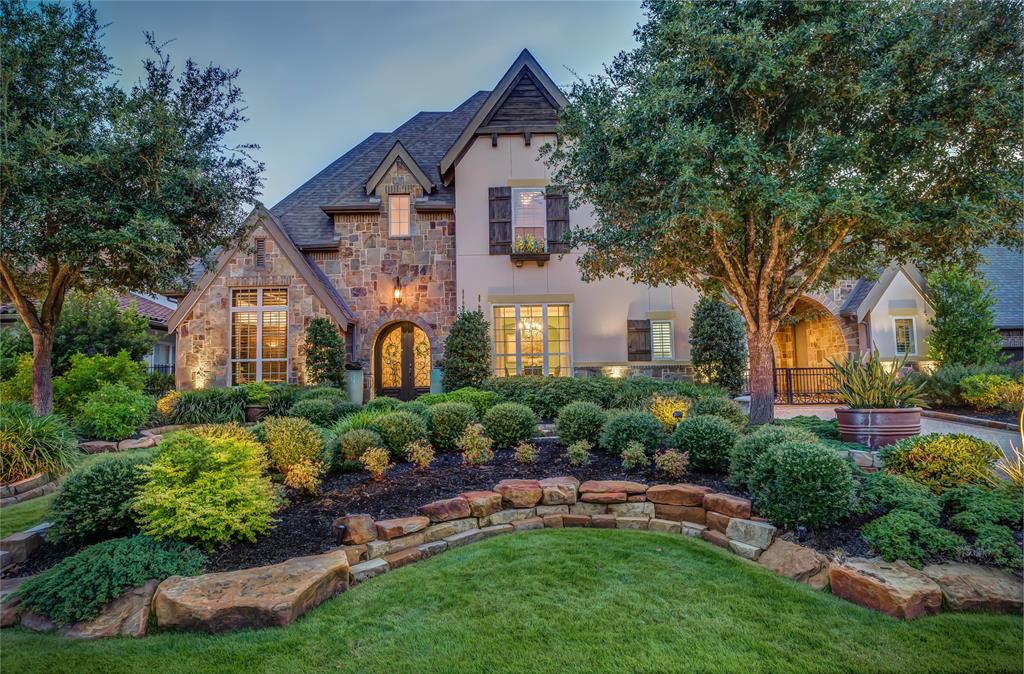 This 4-bedroom house for sale in The Woodlands, TX has maximum curb appeal and creates a strong first impression on potential buyers. View details here.
The Houston real estate market is looking good. In May2019, home sales were up for the third month in a row. Overall, sales were up 2.2% over last year at the same time. One of the strongest reasons for this is lower interest rates. Houston house prices have also increased. The average home prices saw an increase of 4.7% from the same time last year.
According to the U.S. Census Bureau, spring is the best time of year to sell a home. Fall and winter are the worst. Even so, it is possible to get great offers from buyers at any time of year. It just takes a little preparation. This article provides a few tips on how to get your house ready to sell.
Take a look at homes for sale in your price range a few weeks before you put your house on the market.

This will give you an idea of what's out there. Take note of the things you like and the things you don't. Pay attention to details that leave you feeling positive. Try to recreate the same vibe when you take pictures of your home.

Curb appeal begins with a well-kept yard.

Rake away dead leaves and get rid of fallen tree branches. While you're at it, prune an overgrown tree; get rid of branches that scrape at eaves or window panes. This way, you also allow more natural light to enter the home. Plant seasonal flowers in pots or orderly rows and trim hedges. Pumpkins on the porch are a sure sign of fall, while festive wreaths on the door are popular in December.

Don't forget the backyard.

If your backyard is looking a little scruffy or forlorn, it's time to spruce it up. Get rid of rundown outdoor play toys the kids have outgrown. Paint existing patio furniture. Plant a few shrubs. Or lay down fresh mulch to improve the health of existing greenery. Consider building a firepit. There's nothing quite like sitting by the fire on a crisp autumn evening. Firepits have become very popular in recent years.

The well-tended backyard of this house for sale in Tomball, TX features a patio/deck, porch, sprinkler system, and play structure. View details here.

Get a storage unit and clear out the clutter.

This has become a standard home selling tip. It's important to declutter and depersonalize the home so buyers can imagine themselves living there. Clutter tends to make a home look smaller than it really is. You want potential buyers to see as much of the house as possible. Move extra furniture and furnishings to the attic and basement. Make sure to organize your closets, kitchen cabinets, and pantry. Potential buyers will look. Anything you aren't storing can be donated or thrown out.

Upload new photos when the seasons change –

especially if you're selling at the end of winter and the beginning of spring. This keeps your listing fresh. Take your photos on a clear day.

Keep the entryway clean and clutter-free.

It enhances the open, welcoming vibe of the house. If it rains when you've scheduled a viewing, provide umbrella stands and shoe covers so visitors won't track mud throughout the house.

Be upfront about the shortcomings of your home.

All houses have pros and cons. Your agent will know how to discuss any inadequacies with potential buyers. They're also very good at writing effective ads. If you're doing the copy yourself, make sure it's an honest portrayal. Resist the urge to oversell or exaggerate. You'll only end up disappointing potential buyers when they view your home.

Make sure the price is right.

If you've seen a house for sale in your neighborhood with an at an outrageous asking price, you know what it feels like to have a home that just listed itself out of the running. To motivate buyers to view your home, price your house according to market dictates. Consult your real estate agent who will conduct comps or comparable sales to determine the price of your house. It entails comparing your home with the characteristics of similar homes in the neighborhood. If you want a more precise analysis of the value of your home, hire an appraiser who will apply a strict formula based on square footage and the number of rooms in a house.

Create an atmosphere that will make it difficult for a potential buyer to leave.

The home should be clean – no fingerprints on glass windows or mirrors, no pet hairs on carpets or sofas nor pet odors, etc. Fluff up pillows. If you have a fireplace, light it. Play soft music or have the aroma of something freshly brewed or baked wafting in the kitchen and dining areas. Keep counters free of cereal boxes and small appliances; instead, keep them sparkling save for a small vase of fresh flowers. Don't light candles with an overpowering scent – choose light fragrances, preferably something that is universally liked.

Hold an open house for family and friends when your home is ready to show.

They can offer suggestions on what needs to be changed or notice something you may have overlooked.

Real estate agents in Houston, Texas, are ready to help sell your home whenever you decide it's time. They will offer advice and guide you through the selling process, from pricing, to negotiating, all the way through closing. For best results, get in touch with Jenna D'Amico. She'll help you sell your home at the best possible price. Call 832.381.4121 or send an email to jenna(at)jennadamico(dotted)com today!