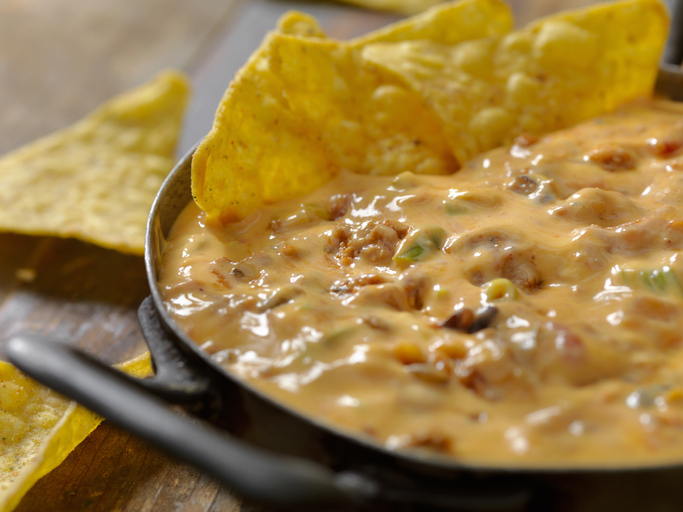 Houston's vibrant dining scene makes it a top destination for foodies. H-Town's array of delightful dining venues serves all sorts of mouthwatering culinary creations, from fajitas to pho, barbecue brisket to breakfast tacos, and so much more.
One of the specialties that make Houston's dining scene truly shine however, is the molten cheese concoction known as chili con queso. A Tex-Mex cuisine staple, chili con queso (Spanish for "chili with cheese," often referred to simply as "queso") is a creamy cheese sauce used for dipping. They're usually made from a blend of melted cheeses, chili peppers, tomatoes, and cream, and topped with other ingredients such as black beans, ground pork or beef, pico de gallo, and guacamole.
Houston's wide variety of Tex-Mex restaurants have taken their queso game to another level, treating diners to bowls of molten, cheesy magic that are absolutely to die for. Without further ado, here are some of the top Houston restaurants to visit if you're craving for some truly delicious queso:
While this Sixth Ward BBQ joint is popular for their first-class ribs and brisket, they also serve a mean queso. Their "Knocked Up Queso" is the stuff of dreams, made with smoked asadero cheese, pico de gallo, green chilies, and oak and maple-smoked barbecue brisket.
To create the dish, chef ArashKaharat smokes the asadero cheese first to give it that distinct, smoky flavor. The queso is then topped with green chili and a scoop of pico de gallo and served in an iron skillet.
Located on the Gulf Freeway, this family-owned and operated restaurant uses only fresh, in-season chile, including Anaheim, poblano, and the flavor-and-fire-packed pods from Hatch, NM, whenever summer transitions to fall.
Their queso is best enjoyed with their house-made chips, fresh table salsa, and refreshing frozen margaritas.
State Fare's delicious Queso Blanco is topped with a generous amount of green chile, which gives it plenty of character. They serve it with several dishes on their menu: topped with smoked brisket, guacamole, and pico de gallo, used as a dip for their house-fried tortilla chips, as a topping for their burgers, or mixed in with their mac-and-cheese.
Pappasito's classic yellow queso has a light onion flavor that blends perfectly with its cilantro, tomatoes, and green chili. The seasonings don't overwhelm the rich flavor present in most well-made quesos, making it a queso-lover's dream. It's also thick enough to coat, but thin and supple enough as well, giving it a nice, oozy consistency.
Torchy's Tacos' Green Chile Queso has a well-balanced flavor, with just the right amount of saltiness and bits of green chile, giving it a bite of heat that complements its milky cheese flavor. The queso is served with cilantro-spiked guacamole, strings of shredded white cheese, and a streak of hot sauce, all of which come together nicely to create an unbelievable queso that's hard to stop eating.
Chef Anthony Calleo puts an Italian twist on a classic Tex-Mex icon by adding garlic and Italian spices and herbs into the mix. The flavors will tickle your taste buds, making you crave for more servings of this truly unique fusion queso. Drizzle the stuff over their pizza fries for a mouthwatering treat.
Beyond Armando's clean, white-tablecloth dining veneer is a restaurant that knows how to get down and dirty when it comes to queso. Their classic queso is well-balanced, with a hint of fresh tomato and a nice bite of heat from green chile, and a satiny, medium thick texture.
The presentation is superb as well, with chips served in a wire cone and a side of delicious mild cooked and tart green salsas.
Molina's is home of the original "Jose's Dip," a classic Houston dish for over 30 years. It's one of a few meat-topped quesos that works perfectly, thanks to its thick consistency that helps it balance alongside its ground beef cargo. There's also a slight tinge of onion that enhances the spicy kick on the finish. The ground taco beef sprinkled on top gives it a subtle, crisp finish, serving as a nice contrast to its cheesy flavor.
More fun places to eat in Houston are waiting for you! Looking for the best homes in Houston? Get in touch with Jenna D'Amico for the very best Houston, Texas real estate options! Call 832-381-4121 or send an email to jenna(at)jennadamico(dotted)com today to work with the top Houston area realtors!