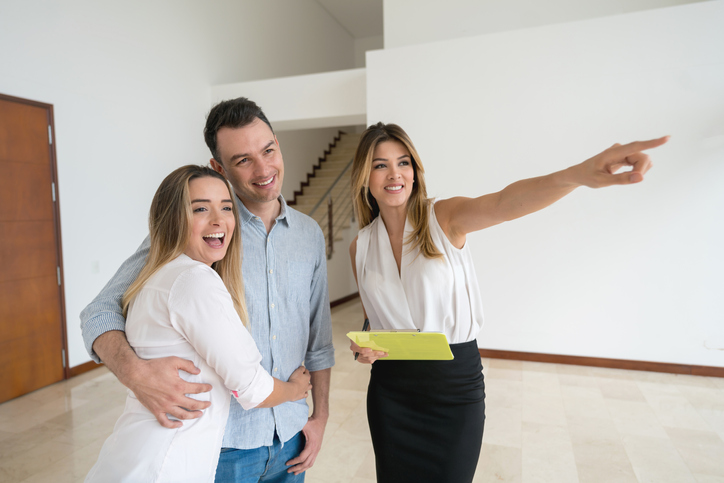 In order to save money, there are some people who choose not to hire a professional agent during a real estate transaction. Unfortunately, this decision doesn't usually pay off, as buyers and sellers who choose to go through the process alone usually end up saving less money than they think.
Real estate agents have in-depth knowledge of the market, extensive resources, and negotiation skills that can help clients achieve their real estate goals efficiently at an optimal cost.
Here are several reasons why hiring a professional real estate agent is a smart move:
Experience and knowledge
A real estate agent's experience, knowledge of the local market, and access to updated sales data and home listings helps him recommend realistic home prices to clients. Agents know the best way to buy a house or sell one, putting you in a prime position to get the best results.
While the decision regarding how much to offer or accept ultimately falls on the buyer or seller, having the recommendation of an experienced and knowledgeable agent will help ensure a fair transaction.
Network of resources
Throughout the buying or selling process, you will need the services of attorneys, home inspectors, mortgage consultants, title companies, and other real estate professionals. Should you encounter any problems during your transaction, your agent will recommend the best professional who can help you with your particular situation, and if necessary, act as your intermediary.
Additionally, real estate agents get access to essential tools like the multiple listing service, so you have someone who has a wealth of market data on your side.
Neighborhood expertise
Agents have intimate knowledge of the local area, allowing them to match clients with the perfect neighborhood that accommodates their lifestyle. They can find comparable sales to assist clients during their home search, and provide relevant data on schools, crime rates, and demographics.
Negotiation skills
The home buying and selling process involves multiple steps, from making or accepting an offer, completing a professional home inspection, to handling repairs.
A buyer's agent will assist in preparing an offer ideal for both current market conditions and the client's budget, while a seller's agent will set a competitive price that will attract prospective buyers. When it comes to repairs, buyer's agents will alert the client of any problems that can be costly to deal with, while seller's agents will recommend repairs that can boost the property's value.
Saving time and making everything hassle-free
One of the top advantages you get when you hire a real estate agent is you have someone working on your behalf, completing a wide range of tasks. This can be very helpful especially for those who have a busy work schedule and are unable to handle property showings or answer calls, messages, and emails containing queries about the property.
When you hire a professional agent, you have someone who will show your property to potential buyers, even if you're away. If you're a buyer, your agent will accompany you to property viewings or provide you with photos, videos, and helpful information on options if you're unable to attend in person.
Handling paperwork
A lot of paperwork is involved in a home purchase, which is very tedious and time-consuming to deal with if you're working without a real estate agent.
A typical purchase agreement consists of ten or more pages, not including federal or state-mandated disclosures nor ones imposed by local customs. Standard real estate files usually average a thickness of about one to three inches of paper.
A single mistake or omission in the paperwork can potentially cost you thousands of dollars or even land you in court.
Addressing questions after closing
You're not exactly out of the woods after closing, even if the transaction was completed without a hitch. Complications can still arise after. For example, property tax assessments, transfer tax, and doc stamps can be delayed for months. In which case, all you need to is get in touch with your agent.
Some issues that were overlooked in the excitement of closing can come back to haunt you, but a good real estate agent will always be ready to assist and will not leave you to fend for yourself.
Looking to buy or sell a home in the Houston area? Get in touch with Jenna D'Amico for the very best Houston, Texas real estate options! Call 832-381-4121 or send an email to jenna(at)jennadamico(dotted)com today to work with the top Houston area realtors!